OneSearch: The New CSU Library Discovery System
This article was written by CSU Libraries on June 13th, 2017.
Long Beach, CA – Coming this summer, all 23 of the California State University (CSU) library collections will be integrated into new Library Discovery System called OneSearch.
As a joint effort led by the CSU Council of Library Deans, the primary goal of this upgrade is to enrich the research experience of students while assisting faculty and staff in their scholarly and professional pursuits.
OneSearch features an intuitive, mobile-friendly interface that makes it easy to find, cite, save, and share books, ebooks, ejournals, articles, and streaming video from the CSU Libraries.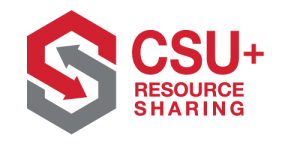 OneSearch includes CSU+, a new book sharing system for the entire CSU. Through CSU+, students and faculty will have direct access to over 29 million books held by the CSU Libraries; they will be able to request a book from any other campus to be delivered to their home campus within 2-3 days.
"Many of the libraries are currently using catalogs that are over 20-years old," said John Wenzler, chair of the Council of Library Deans. "By migrating from these outdated systems, we can improve access for students, faculty, and staff, in a more user-friendly interface."
Gale Etschmaier, library dean at San Diego State University, said, "This is truly a revolutionary initiative that will transform academic libraries across the CSU. OneSearch is a powerful tool that will advance research, discovery, and academic achievement."
Gerry Hanley, Assistant Vice Chancellor, Academic Technology Services for the CSU said, "Our big and important goal is to support equity across all campuses so all CSU students, faculty and staff have equally successful, innovative, and powerful library services for learning, teaching, and scholarly activities."
CSU libraries can expect to see this upgrade in June of 2017. For more information, please see Unified Library Management System.